Bed bugs are parasitic insects that feed on blood. The term is used loosely to refer to any species of the genus Cimex, and even more loosely to refer to any member of the family Cimicidae(cimicids). The common bed bug, Cimex lectularius, is the most infamous species of the family and prefers to feed on human blood.
The name of the "bed bug" is derived from the insect's preferred habitat near beds or other areas where people sleep. Bed bugs are mainly active at night, but are not exclusively nocturnal and are capable of feeding on their hosts without being noticed. This is because before the bed bug takes a blood meal, it releases an
anticoagulant
into the blood stream, thinning the blood, and making its host unable to detect them.
The Environmental Protection Agency (EPA), the Centers for Diesase Control and Precention (CDC), and the United States Department of Agriculture (USDA) all consider bed bugs a public health pest. However, unlike most public health pests, bed bugs are not known to trasmit or spread disease. They can however cause other public health problems, so its important to pay attention to preventing and controlling bed bugs. Experts believe the recent increase in bed bug population is due to more travel, lack of knowledge about preventing infestations, increased resistance of bed bugs to available pesticides, and ineffective pest control practices.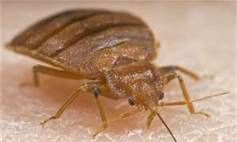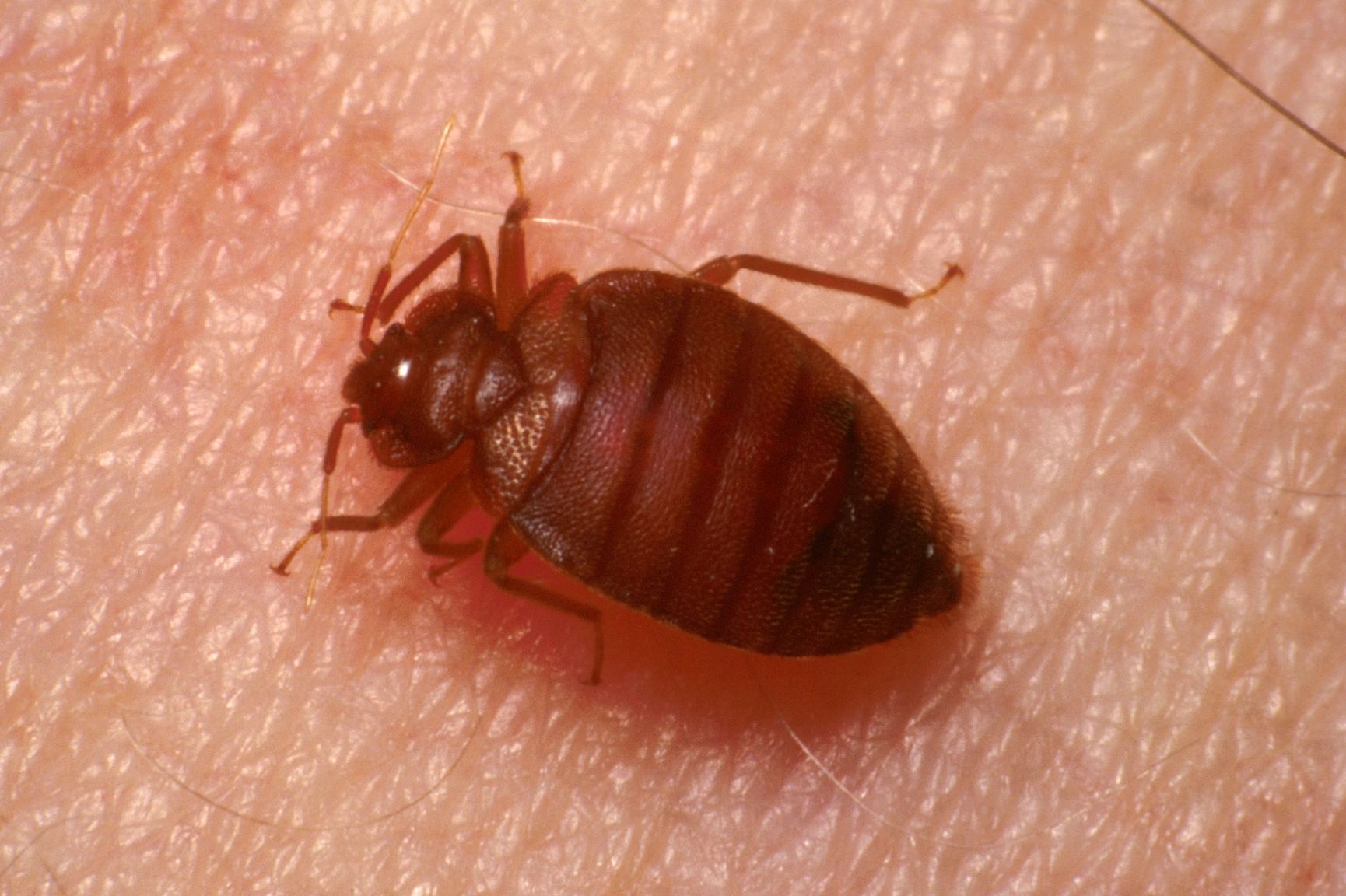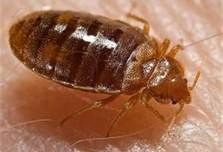 How Do You Identify Bed Bugs and Infestation?


The most common indicator of bed bugs is the bites left by them. However, this is a poor indentification technique as the cluster of red bites left behind resemble the bites of other bugs such as mosquitos or spiders, rashes(eczema or fungal infections), or even hives. Some people do not react to the bites at all! A more accurate way to indentify an infestation is to look for the physical signs. For example, spots on bedding are one of the earliest and most accurate signs of bed bugs.
When cleaning bed sheets at home or when staying away from home look for the following:
*Dark spots, which are bed bug excrement and/or dotted lines of blood on sheets or fabrics
*Eggs and eggshells which are tiny (about 1mm) and white
*skins that nymphs shed as they grow larger
*Live bed bugs
*Rusty or reddish stains on bed sheets or matresses from bed bugs being smashed
The following photos show examples of bed bugs and "infestation":